Amplified (or controlled) campaigns have been strategically planned, have defined goals for the brand being marketed, and usually have a distinct method of passing on the message (that can be tracked and quantified by the marketer). The Hotmail example above is a controlled campaign:
A viral campaign can be an important part of an eMarketing strategy. Viral marketing campaigns contribute in a number of ways:
Stormhoek and Threshers: A Voucher Frenzy
Threshers is an off-license chain in the United Kingdom. Stormhoek, a South African winery, is one of the brands that they sell. In November 2006, Threshers put a voucher on its Web site offering 40 percent off all wines and champagnes between November 30 and December 10. Stormhoek, which had a large following online through its blog at http://www.stormhoek.com, asked if it could pass on the offer to its audience. Threshers' response: "Of course, it's just a blog." Stormhoek posted the voucher to its blog on Friday, November 24. Hugh MacLeod, a partner in the winery who was also working with Stormhoek on its online strategy, also posted the voucher to his popular blog, http://www.gapingvoid.com.
On Monday, November 27 there were 37,000 downloads of the voucher; Tuesday saw 56,000 downloads; and on Friday, December 1, the day the promotion started, the voucher was downloaded 715,000 times.
Figure 10.1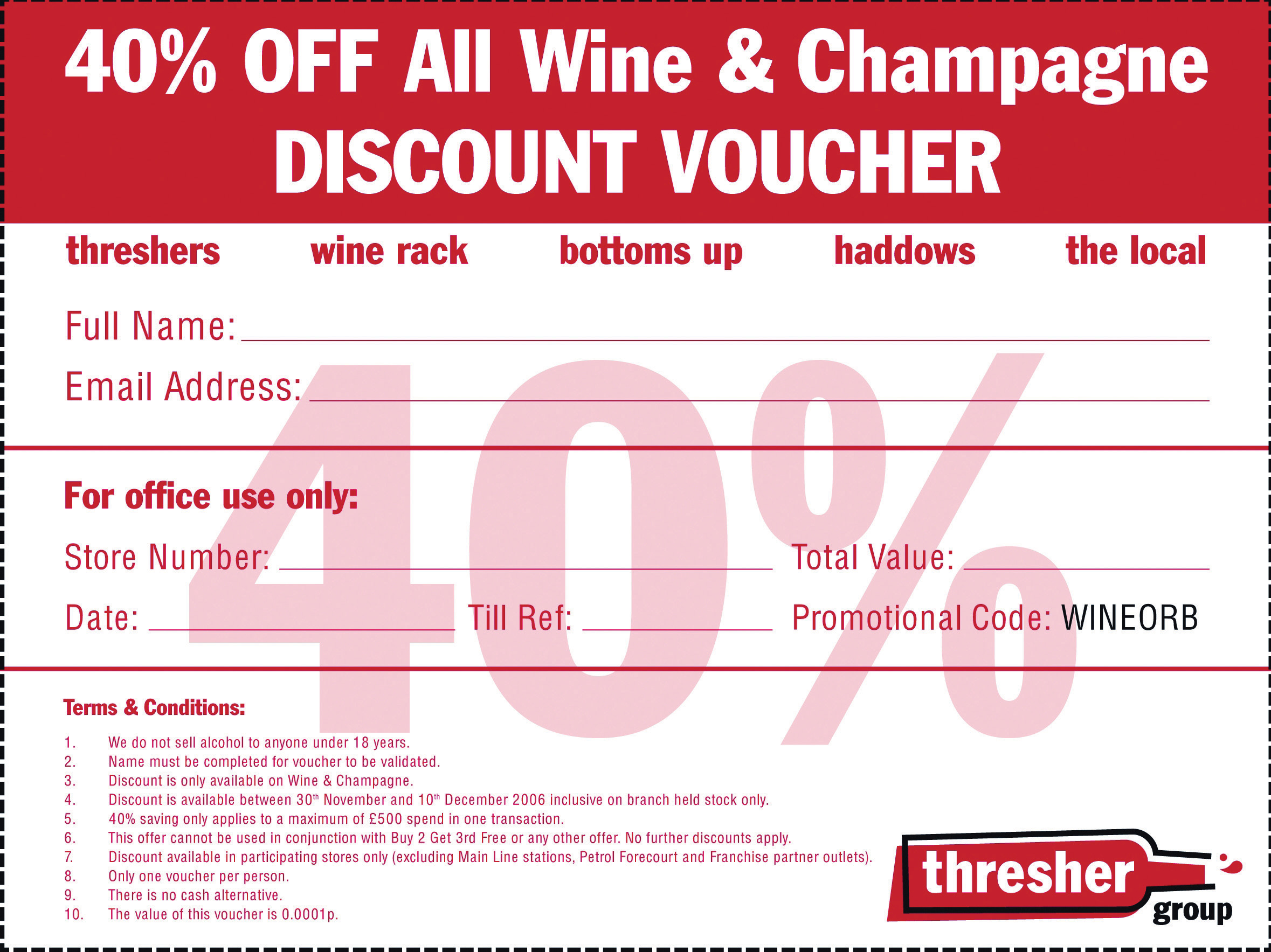 By December 5, the voucher had been downloaded 3.5 million times. BBC News reported on December 1 that "queues have formed at one store while the Threshers Web site has crashed under the strain of demand for the offer." And within the first five days of the offer, Threshers reported a 60 percent increase in weekend sales, with many stores selling one week's worth of wine in a single day, queues out the door, and stocks depleted by 80 percent in some shops.
The Threshers Web site (http://www.threshergroup.com) saw 30,000 downloads of the voucher, about 1 percent of the total downloads. Stormhoek found that being at the center of a viral marketing phenomenon saw branding and sales increase. In addition to television and print press mentions, Stormhoek saw sales of its wines increase at other stores, not just at Threshers. There was no promotion or discount at the other stores.
Stormhoek has won awards for its innovative use of social media to disrupt the wine market and increase wine sales, and Christmas 2006 saw that happen once again.