Brief History
The earth has sustained a wide and abundant variety of life for millions and millions of years, with the origin of life on Earth estimated to have begun 3.5 billion years ago. Humans only arrived in the last 500,000 years, or 0.01 percent of the total history of life on the planet. The forms of life and the climate have changed continuously and sometimes drastically over that time. The earth's history is divided into three geological eras, but the most recent and the one that we currently live in is the Cenozoic, which began 65.5 million years ago. The most significant features of the Cenozoic era are a long-term cooling of the earth, the rise and diversification of mammals, and the evolution of humans. Previous eras featured a much warmer planet, a different atmospheric system, and a wide variety of life.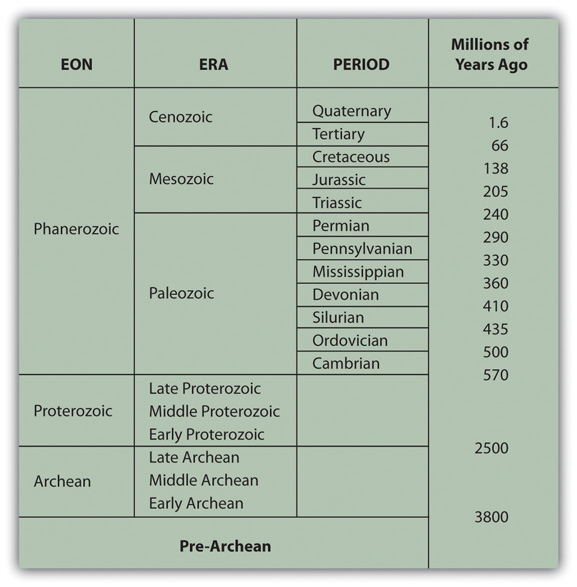 A significant feature of the climate over the last 2.6 million years has been "ice ages,Describes the climate system over the last 2.6 million years, featuring, in general, a cooling trend with variations between cold and warm periods." which are a continuous fluctuation between relatively cold (glacial) and warm (interglacial) periods. Glaciations are periods of extremely cold climate where a greater portion of the earth is covered with ice and snow. Interglacials are intermittent warming periods between glaciations, which feature a melting and retreat of ice from large portions of Earth. In the last 800,000 years there have seen eight glacial cycles—one occurring about every 100,000 years—with the last glaciation ending about 12,500 years ago. Currently we are in an interglacial time period. This last interglacial period is known as the Holocene and features the rise of modern human civilization and the current climate and earth system.
The glacial cycles are the result of a complex interaction of factors, including atmospheric composition (such as the concentration of carbon dioxide and methane), variations in the earth's orbit, movement of tectonic plates, and changes in solar output. Of the different factors, periodic changes in the earth's orbit, tilt, and precession (wobbling around its axis) are believed to be a major driver for ice ages when they occur in a specific combination that reduce the amount of sunlight reaching the earth. These changes are also known as Milankovitch cycles, named after the Serbian mathematician who theorized that these orbital changes were the cause of the ice ages. It is important to understand natural past climate change in the context of man's impact on global climate changeA warming trend in the last 150 years that is above normal patterns and attributed to man-made causes, including deforestation and combustion of fossil fuels., which will be discussed later on in this chapter.
Ecology
Ecology is the study of life forms and their interaction and their relationship with the environment with a focus on how biological systems remain diverse, healthy, and productive. EcosystemsThe "web" or network of the interaction of living and nonliving factors in a specific geographic area. are the "webs" or complex patterns of interactions among a network of life in a specific place on Earth. Wetlands, forests, grasslands, coral reefs, and coastal estuaries are all examples of ecosystems. They are an interaction of living (biotic) and nonliving (abiotic) elements in a specific geographic area.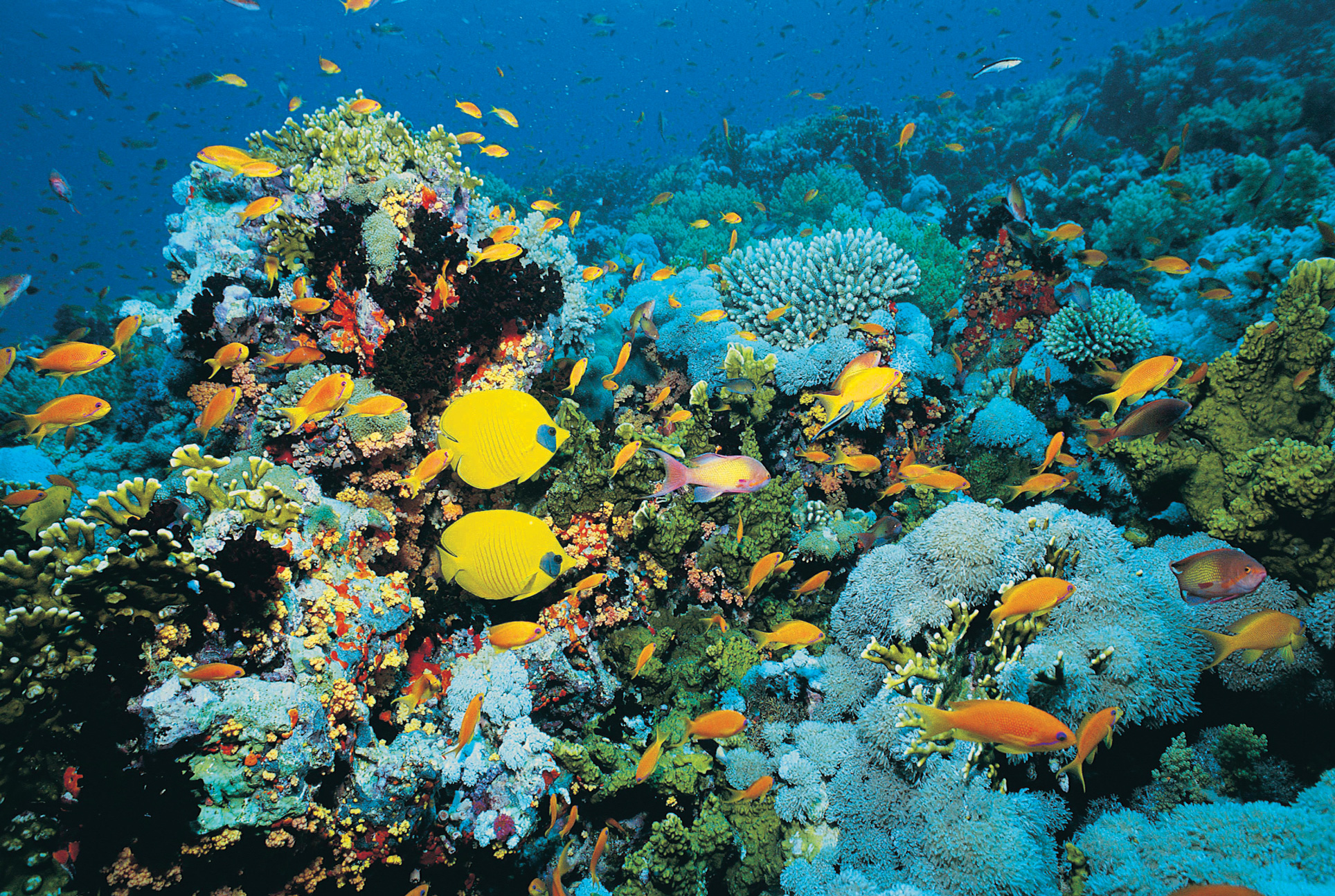 Healthy ecosystems are important to human society as they provide life-sustaining goods and services, including clean air to breathe, clean water to drink, plants and animals as food sources, and raw materials for clothing and shelter. The goods and services produced by natural systems that benefit humans are called ecosystem servicesThe suite of goods and services provided by natural systems that are vital to human livelihood.. These goods and services lack a formal market and are not included in traditional economic measures like GDP. They are often viewed as "public goods" or societal benefits.
Environmental changes can impact the life that an ecosystem can sustain. Severe or rapid changes can reduce the carrying capacity of an ecosystem and result in the loss of living organisms. Severe and permanent loss of animal species is called extinctionPermanent loss of a plant or animal species.. In the history of Earth there have been five major mass extinction events—meaning large number of species have died off dramatically: Ordovician (450 million years ago), Devonian (375 million years ago), Permian (251 million years ago), Triassic (205 million years ago), and Cretaceous (66 million years ago). The worst mass extinction is believed to be the Triassic extinction when over 90 percent of species on Earth died off. Evidence suggests that it can take millions of years for new species to recover after a mass extinction event.
In addition to these more well-defined mass extinction periods, there are many other extinction events that have occurred over the course of Earth's history. Causes of past mass extinction have included dramatic changes in climate (warming or cooling), atmospheric changes, dramatic changes in sea level, changes in oxygen levels in the sea, and changes in land structure.
Currently, the Holocene extinctionWidespread extinction of animal species in the last ten thousand years due to human activities. is occurring. This is a widespread extinction that has been ongoing for approximately the last ten thousand years. It is estimated that currently up to 140,000 species are lost every year. The Holocene extinction is characterized by human-driven activities, including habitat loss, overpredation,Hunting of a species to an extent that it drives down its population putting it in danger of extinction. and, most recently, human-induced climate change. During the last century the rate of decrease in biodiversity has been increasing.
Ross MacPhee and Clare Flemming of the department of mammalogy at the American Museum of Natural History researched mammal extinctions since 1500 AD. They identified ninety species of mammals that have become extinct during the modern era of European expansion. This is 2 percent of all mammal species on Earth. The natural rate of mammal species extinction is estimated to be one mammal species every 400 years, the loss of 90 species in 500 years is a 7,100 percent increase over the natural rate. Example of animal species that have become extinct due to human activity include the dodo bird, Falkland Islands wolf, Atlas bear, eastern cougar, passenger pigeon, and the western black rhinoceros.
Figure 2.2 Dodo Bird