5.1

Social Control and the Relativity of Deviance
Learning Objectives
Define deviance, crime, and social control.
Understand why Émile Durkheim said deviance is normal.
Understand what is meant by the relativity of deviance.
DevianceBehavior that violates norms and arouses negative social reactions. is behavior that violates social norms and arouses negative social reactions. Some behavior is considered so harmful that governments enact written laws that ban the behavior. CrimeBehavior that violates criminal laws. is behavior that violates these laws and is obviously an important type of deviance that concerns many Americans.
The fact that both deviance and crime arouse negative social reactions reminds us that every society needs to ensure that its members generally obey social norms in their daily interaction. Social controlThe ways in which society prevents and sanctions behavior that violates social norms. refers to ways in which a society tries to prevent and sanction behavior that violates norms. Just as a society like the United States has informal and formal norms (see Chapter 2 "Culture and Society"), so does it have informal and formal social control. Generally, informal social control is used to control behavior that violates informal norms, and formal social control is used to control behavior that violates formal norms. We typically decline to violate informal norms, if we even think of violating them in the first place, because we fear risking the negative reactions of other people. These reactions, and thus examples of informal social control, include, but are not limited to, anger, disappointment, ostracism, and ridicule. Formal social control in the United States typically involves the legal system (police, judges and prosecutors, corrections officials) and also, for businesses, the many local, state, and federal regulatory agencies that constitute the regulatory system.
Social control is never perfect, and so many norms and people exist that there are always some people who violate some norms. In fact, Émile Durkheim (1895/1962),Durkheim, E. (1962). The rules of sociological method (Ed. S. Lukes). New York, NY: Free Press. (Original work published 1895) a founder of sociology discussed in Chapter 1 "Sociology and the Sociological Perspective", stressed that a society without deviance is impossible for at least two reasons. First, the collective conscience (see Chapter 1 "Sociology and the Sociological Perspective") is never strong enough to prevent all rule breaking. Even in a "society of saints," such as a monastery, he said, rules will be broken and negative social reactions aroused. Second, because deviance serves several important functions for society (which we discuss later in this chapter), any given society "invents" deviance by defining certain behaviors as deviant and the people who commit them as deviants. Because Durkheim thought deviance was inevitable for these reasons, he considered it a normal part of every healthy society.
Figure 5.1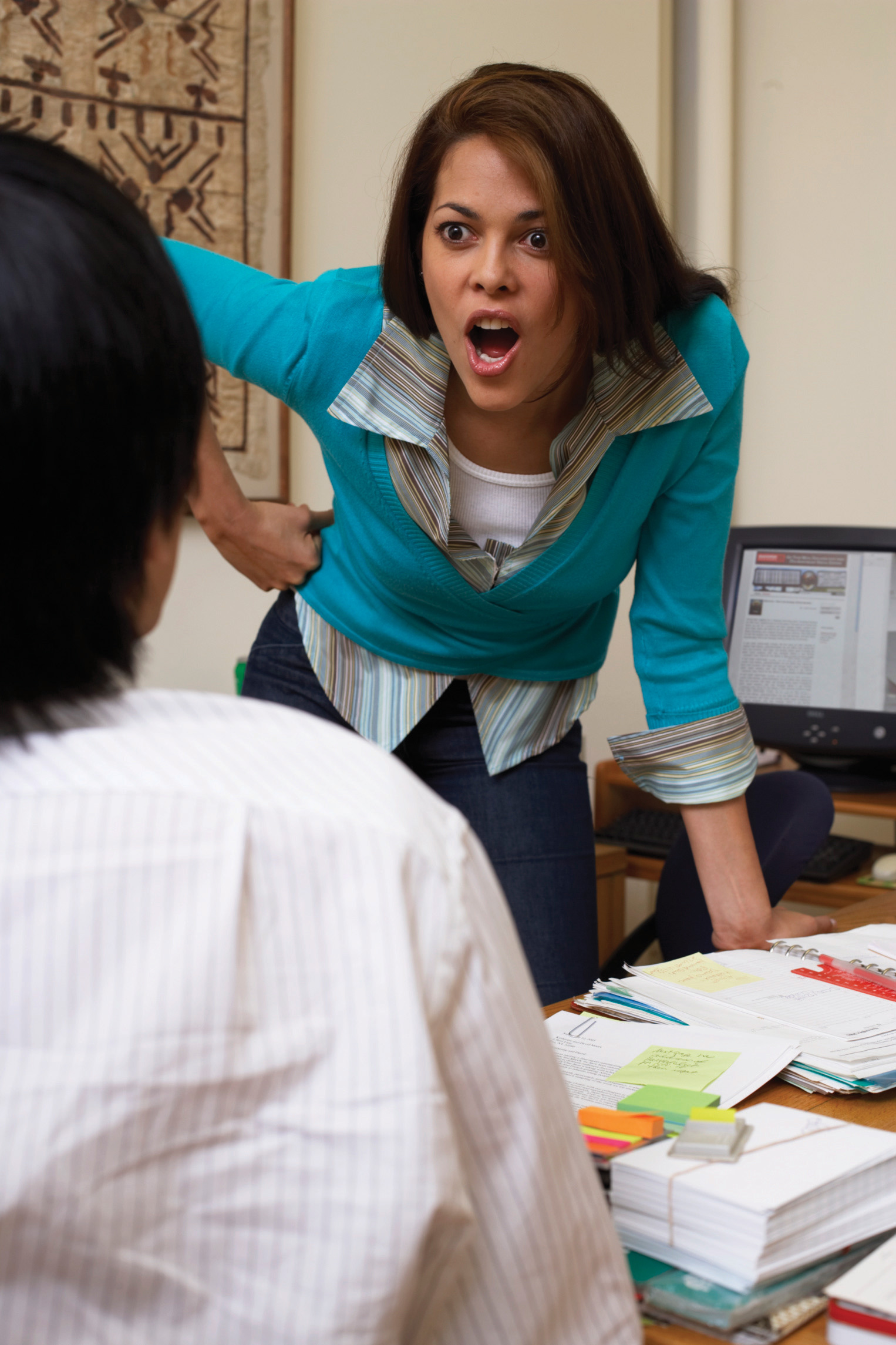 Informal social control, such as the anger depicted here, is used to control behavior that violates informal norms.
Although deviance is normal in this regard, it remains true that some people are more likely than others to commit it. It is also true that some locations within a given society have higher rates of deviance than other locations; for example, U.S. cities have higher rates of violent crime than do rural areas. Still, Durkheim's monastery example raises an important point about the relativity of deviance: whether a behavior is considered deviant depends on the circumstances in which the behavior occurs and not on the behavior itself. Although talking might be considered deviant in a monastery, it would certainly be considered very normal elsewhere. If an assailant, say a young male, murders someone, he faces arrest, prosecution, and, in many states, possible execution. Yet if a soldier kills someone in wartime, he may be considered a hero. Killing occurs in either situation, but the context and reasons for the killing determine whether the killer is punished or given a medal.
Deviance is also relative in two other ways. First, it is relative in space: a given behavior may be considered deviant in one society but acceptable in another society. Recall Chapter 2 "Culture and Society"'s discussion of sexual behavior, where we saw that sexual acts condemned in some societies are often practiced in others. There we contrasted a small island off the coast of Ireland, where sex and nudity are considered disgusting, with another island in the South Pacific, where sexual activity is very common. We also saw that although many societies condemn homosexuality, in some societies homosexuality is actually fairly common.
Second, deviance is relative in time: a behavior in a given society may be considered deviant in one time period but acceptable many years later; conversely, a behavior may be considered acceptable in one time period but deviant many years later. In the late 1800s, many Americans used cocaine, marijuana, and opium, because they were common components of over-the-counter products for symptoms like depression, insomnia, menstrual cramps, migraines, and toothaches. Coca-Cola originally contained cocaine and, perhaps not surprisingly, became an instant hit when it went on sale in 1894 (Goode, 2008). Today, of course, all three drugs are illegal.
The relativity of deviance in all of these ways is captured in a famous statement by sociologist Howard S. Becker (1963, p. 9), who wrote several decades ago that
deviance is not a quality of the act the person commits, but rather a consequence of the application by others of rules or sanctions to an "offender." The deviant is one to whom that label has been successfully applied; deviant behavior is behavior that people so label.
This insight raises some provocative possibilities for society's response to deviance and crime. First, harmful behavior committed by corporations and wealthy individuals may not be considered deviant, perhaps because "respectable" people engage in them. Second, prostitution and other arguably less harmful behaviors may be considered very deviant because they are deemed immoral or because of bias against the kinds of people (poor and nonwhite) thought to be engaging in them. These considerations yield several questions that need to be answered in the study of deviance. First, why are some individuals more likely than others to commit deviance? Second, why do rates of deviance differ within social categories such as gender, race, social class, and age? Third, why are some locations more likely than other locations to have higher rates of deviance? Fourth, why are some behaviors more likely than others to be considered deviant? Fifth, why are some individuals and those from certain social backgrounds more likely than other individuals to be considered deviant and punished for deviant behavior? Sixth and last, but certainly not least, what can be done to reduce rates of violent crime and other serious forms of deviance? The sociological study of deviance and crime aims to answer all of these questions.
Key Takeaways
Deviance is behavior that violates social norms and arouses negative social reactions.
Crime is behavior that is considered so serious that it violates formal laws prohibiting such behavior.
Social control refers to ways in which a society tries to prevent and sanction behavior that violates norms.
Émile Durkheim believed that deviance is a normal part of every society.
Whether a behavior is considered deviant depends on the circumstances under which it occurs. Considerations of certain behaviors as deviant also vary from one society to another and from one era to another within a given society.
For Your Review
In what ways is deviance considered relative?
Why did Durkheim consider deviance a normal part of society?
5.2 Explaining Deviance
Learning Objectives
Explain what biological and psychological explanations of deviance have in common.
State the major arguments and assumptions of the various sociological explanations of deviance.
If we want to reduce violent crime and other serious deviance, we must first understand why it occurs. Many theories of deviance exist, and together they offer a more complete explanation of deviance and the reactions to it than any one theory offers by itself. The sociological theories highlighted in the pages that follow stress elements of the social environment and of social interaction. Before turning to them, we briefly discuss biological and psychological approaches, both of which stress factors lying inside the individual.
Biological and Psychological Approaches
Although several biological and psychological explanations exist, they share a central proposition: deviants are different biologically or psychologically from nondeviants, and they have biological or psychological problems that predispose them to committing deviance. The implication is that deviants are biologically or psychologically abnormal. We have space here to discuss just a few of these explanations.
Early biological explanations focused on body size and shape (Rafter, 2008). Toward the end of the 1800s, Italian physician Cesare Lombroso measured various body dimensions of Italian prisoners and decided their bodies resembled those of primitive men. He reasoned that criminals were evolutionary accidents, or atavistsA throwback to an earlier stage of evolution; relates to Cesare Lombroso's view on why people commit a crime., whose brains were incapable of conforming to modern norms. Coming in the aftermath of Charles Darwin's theory of evolution, Lombroso's view gained instant popularity but was soon discredited for various methodological problems, including imprecise body measurements and the lack of adequate control groups. Nonetheless, his view that criminals are biologically different continues to guide today's biological research on crime and deviance.
This research is much more sophisticated than the earlier work and has made important strides in understanding the possible biological bases of deviant behavior. One line of research focuses on heredity and violent crime. Studies of identical twins tend to find that if one twin has committed a crime, so has the other twin, and if one twin has not committed a crime, neither has the other one. Although this similarity suggests a genetic basis for criminality, identical twins are alike beyond their genes. Usually they spend much time together, have the same friends, and are very close emotionally. These social similarities may explain why their activities, including criminal behavior or the lack thereof, are so often alike (Nisbett, 2009).
Figure 5.2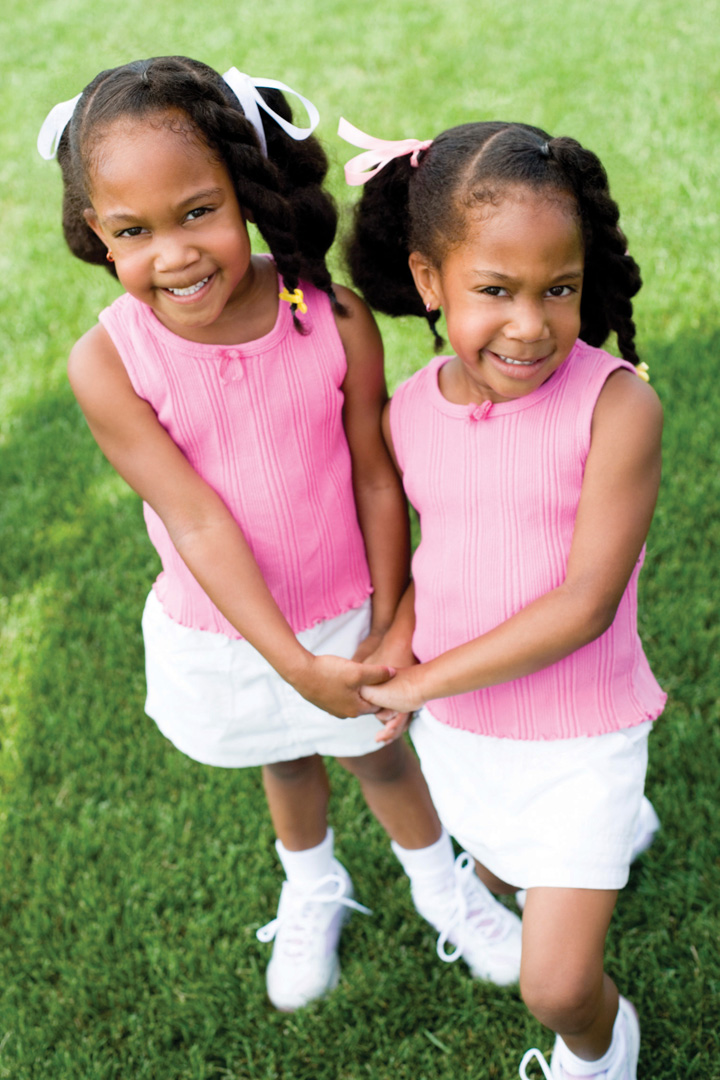 One line of contemporary research on biology and crime focuses on identical twins. Although twins often behave the same in regard to committing a crime, it is not clear whether their identical genetic makeup or their similar social environment accounts for their similar behavior.
To avoid these possibilities, a few studies examine identical twins who were separated in infancy and reared by different families. Some of these studies also find that if one twin has committed a crime, so has the other one. However, many of these twins were in fact raised by parents who were neighbors or relatives and even spent time with each other while they were growing up. Because these "separated" twins were not so separated after all, the influence of their similar social environments on their similar behavior cannot be ruled out. Because of these problems, many scholars say it is premature to conclude that a strong genetic basis for criminality exists (Nisbett, 2009). Other scholars, however, are convinced that such a basis does exist and argue that genes and the social environment have a joint influence on deviant behavior (Beaver, 2009).
The most popular contemporary psychological explanation of deviance focuses on various personality problems that are said to create deviant individuals. Several studies find that young children with behavior problems and adolescents who commit delinquency are more likely than well-behaved youths to have personality problems such as impulsiveness and irritability (Moffitt, 2006). These problems arise during early childhood and are thought to be caused by biological abnormalities or inadequate parenting (or both). Several well-designed studies strongly suggest that early childhood programs, including home visits to children at risk for antisocial behavior (such as those born to teenage mothers) may reduce these problems and thus reduce deviance, delinquency, and crime (Welsh & Farrington, 2007).
Sociological Explanations
Biological and psychological theories perhaps begin to explain why some individuals are more likely than others to commit deviance, but they have less to say about the other questions posed earlier: why rates of deviance differ within social categories and across locations, why some behaviors are more likely than others to be considered deviant, and why some kinds of people are more likely than others to be considered deviant and punished for deviant behavior. To answer these questions, sociological explanations are necessary. While biological and psychological theories suggest that deviants are different from nondeviants and are in that sense abnormal, sociological explanations suggest that deviants are normal people who have been influenced by the social environment to commit acts that violate social norms. In this way, they complement the social-psychological experiments discussed in the previous chapter. Sociological explanations as a whole have important implications for successful programs and policies to reduce deviance and crime. Consistent with this book's public sociology theme, a discussion of several such strategies concludes this chapter.
We now turn to the major sociological explanations of crime and deviance. A summary of these explanations appears in Table 5.1 "Theory Snapshot: Summary of Sociological Explanations of Deviance and Crime".
Table 5.1 Theory Snapshot: Summary of Sociological Explanations of Deviance and Crime
Major theory
Related explanation
Summary of explanation
Functionalist
Durkheim's views
Deviance has several functions: (a) it clarifies norms and increases conformity, (b) it strengthens social bonds among the people reacting to the deviant, and (c) it can help to lead to positive social change.
Social ecology
Certain social and physical characteristics of urban neighborhoods contribute to high crime rates. These characteristics include poverty, dilapidation, population density, and population turnover.
Strain theory
According to Robert Merton, deviance among the poor results from a gap between the cultural emphasis on economic success and the inability to achieve such success through the legitimate means of working. According to Richard Cloward and Lloyd Ohlin, differential access to illegitimate means affects the type of deviance in which individuals experiencing strain engage.
Deviant subcultures
Poverty and other community conditions give rise to certain subcultures through which adolescents acquire values that promote deviant behavior. Albert Cohen wrote that lack of success in school leads lower-class boys to join gangs whose value system promotes and rewards delinquency. Walter Miller wrote that delinquency stems from focal concerns, a taste for trouble, toughness, cleverness, and excitement. Marvin Wolfgang and Franco Ferracuti argued that a subculture of violence in inner-city areas promotes a violent response to insults and other problems.
Social control theory
Travis Hirschi wrote that delinquency results from weak bonds to conventional social institutions such as families and schools. These bonds include attachment, commitment, involvement, and belief.
Conflict
People with power pass laws and otherwise use the legal system to secure their position at the top of society and to keep the powerless on the bottom. The poor and minorities are more likely because of their poverty and race to be arrested, convicted, and imprisoned.
Feminist perspectives
Inequality against women and antiquated views about relations between the sexes underlie rape, sexual assault, intimate partner violence, and other crimes against women. Sexual abuse prompts many girls and women to turn to drugs and alcohol use and other antisocial behavior. Gender socialization is a key reason for large gender differences in crime rates.
Symbolic interactionism
Differential association theory
Edwin H. Sutherland argued that criminal behavior is learned by interacting with close friends and family members who teach us how to commit various crimes and also about the values, motives, and rationalizations we need to adopt in order to justify breaking the law.
Techniques of neutralization
Gresham M. Sykes and David Matza wrote that adolescents must neutralize potential guilt and shame by justifying their delinquency. Specific rationalizations include: (a) denial of responsibility, (b) denial of injury, (c) denial of the victim, (d) condemnation of the condemners, and (e) appeal to higher loyalties.
Labeling theory
Deviance results from being labeled a deviant; nonlegal factors such as appearance, race, and social class affect how often labeling occurs.
Functionalist Explanations
Several explanations may be grouped under the functionalist perspective in sociology, as they all share this perspective's central view on the importance of various aspects of society for social stability and other social needs.
Conflict Explanations
Explanations of crime rooted in the conflict perspective reflect its general view that society is a struggle between the "haves" at the top of society with social, economic, and political power and the "have-nots" at the bottom. Accordingly, they assume that those with power pass laws and otherwise use the legal system to secure their position at the top of society and to keep the powerless on the bottom (Bohm & Vogel, 2011). The poor and minorities are more likely because of their poverty and race to be arrested, convicted, and imprisoned. These explanations also blame street crime by the poor on the economic deprivation and inequality in which they live rather than on any moral failings of the poor.
Some conflict explanations also say that capitalism helps create street crime by the poor. An early proponent of this view was Dutch criminologist Willem Bonger (1916), who said that capitalism as an economic system involves competition for profit. This competition leads to an emphasis in a capitalist society's culture on egoism, or self-seeking behavior, and greed. Because profit becomes so important, people in a capitalist society are more likely than those in noncapitalist ones to break the law for profit and other gains, even if their behavior hurts others.
Not surprisingly, conflict explanations have sparked much controversy (Akers & Sellers, 2008). Many scholars dismiss them for painting an overly critical picture of the United States and ignoring the excesses of noncapitalistic nations, while others say the theories overstate the degree of inequality in the legal system. In assessing the debate over conflict explanations, a fair conclusion is that their view on discrimination by the legal system applies more to victimless crime (discussed in a later section) than to conventional crime, where it is difficult to argue that laws against such things as murder and robbery reflect the needs of the powerful. However, much evidence supports the conflict assertion that the poor and minorities face disadvantages in the legal system (Reiman & Leighton, 2010). Simply put, the poor cannot afford good attorneys, private investigators, and the other advantages that money brings in court. As just one example, if someone much poorer than O. J. Simpson, the former football player and media celebrity, had been arrested, as he was in 1994, for viciously murdering two people, the defendant would almost certainly have been found guilty. Simpson was able to afford a defense costing hundreds of thousands of dollars and won a jury acquittal in his criminal trial (Barkan, 1996). Also in accordance with conflict theory's views, corporate executives, among the most powerful members of society, often break the law without fear of imprisonment, as we shall see in our discussion of white-collar crime later in this chapter. Finally, many studies support conflict theory's view that the roots of crimes by poor people lie in social inequality and economic deprivation (Barkan, 2009).
Feminist Perspectives
Feminist perspectives on crime and criminal justice also fall into the broad rubric of conflict explanations and have burgeoned in the last two decades. Much of this work concerns rape and sexual assault, intimate partner violence, and other crimes against women that were largely neglected until feminists began writing about them in the 1970s (Griffin, 1971). Their views have since influenced public and official attitudes about rape and domestic violence, which used to be thought as something that girls and women brought on themselves. The feminist approach instead places the blame for these crimes squarely on society's inequality against women and antiquated views about relations between the sexes (Renzetti, 2011).
Another focus of feminist work is gender and legal processing. Are women better or worse off than men when it comes to the chances of being arrested and punished? After many studies in the last two decades, the best answer is that we are not sure (Belknap, 2007). Women are treated a little more harshly than men for minor crimes and a little less harshly for serious crimes, but the gender effect in general is weak.
A third focus of feminist work is the causes of female deviance and crime. Several studies find that the poverty, negative community conditions, and other factors that affect male criminality also affect female criminality. But they also find that the sexual abuse many girls suffer is a particular cause of many of their behavior problems, including prostitution and drug and alcohol abuse (Chesney-Lind & Pasko, 2004).
A final area concerns why females commit less crime than males. Most sociologists attribute this difference to gender socialization. Simply put, socialization into the male gender role, or masculinity, leads to values such as competitiveness and behavioral patterns such as spending more time away from home that all promote deviance. Conversely, despite whatever disadvantages it may have, socialization into the female gender role, or femininity, promotes values such as gentleness and behavior patterns such as spending more time at home that help limit deviance (Chesney-Lind & Pasko, 2004). Noting that males commit so much crime, Kathleen Daly and Meda Chesney-Lind (1988, p. 527) wrote,
A large price is paid for structures of male domination and for the very qualities that drive men to be successful, to control others, and to wield uncompromising power.…Gender differences in crime suggest that crime may not be so normal after all. Such differences challenge us to see that in the lives of women, men have a great deal more to learn.
Figure 5.6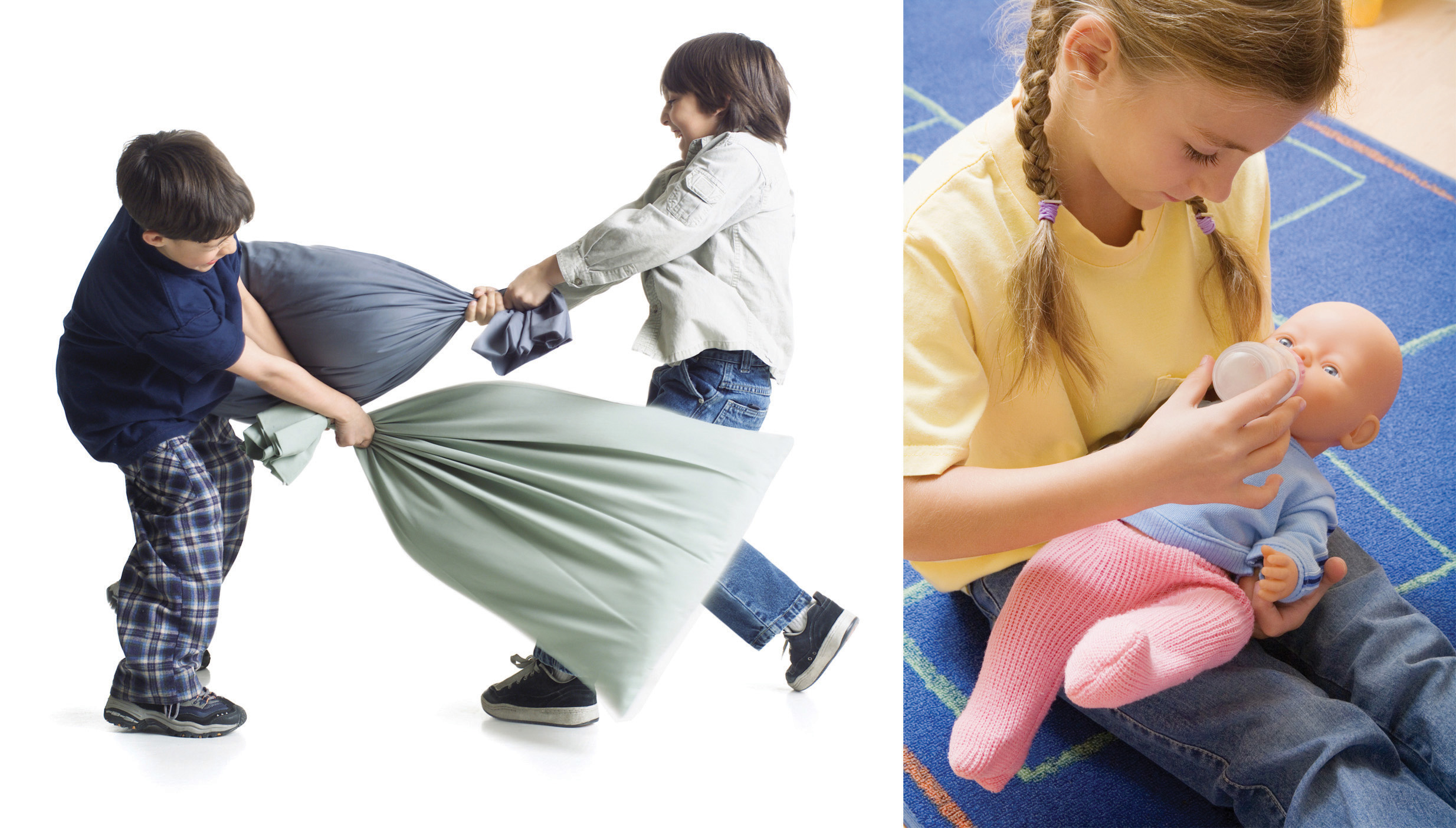 Gender socialization helps explain why females commit less serious crime than males. Boys are raised to be competitive and aggressive, while girls are raised to be more gentle and nurturing.
Two decades later, that challenge still remains.
Symbolic Interactionist Explanations
Because symbolic interactionism focuses on the means people gain from their social interaction, symbolic interactionist explanations attribute deviance to various aspects of the social interaction and social processes that normal individuals experience. These explanations help us understand why some people are more likely than others living in the same kinds of social environments. Several such explanations exist.
Differential Association Theory
One popular set of explanations, often called learning theories, emphasizes that deviance is learned from interacting with other people who believe it is OK to commit deviance and who often commit deviance themselves. Deviance, then, arises from normal socialization processes. The most influential such explanation is Edwin H. Sutherland's (1947) differential association theoryEdwin Sutherland's view that deviance stems from interacting with primary group members who commit deviance and have values conducive to deviance., which says that criminal behavior is learned by interacting with close friends and family members. These individuals teach us not only how to commit various crimes but also the values, motives, and rationalizations that we need to adopt in order to justify breaking the law. The earlier in our life that we associate with deviant individuals and the more often we do so, the more likely we become deviant ourselves. In this way, a normal social process, socialization, can lead normal people to commit deviance.
Sutherland's theory of differential association was one of the most influential sociological theories ever. Over the years much research has documented the importance of adolescents' peer relationships for their entrance into the world of drugs and delinquency (Akers & Sellers, 2008). However, some critics say that not all deviance results from the influences of deviant peers. Still, differential association theory and the larger category of learning theories it represents remain a valuable approach to understanding deviance and crime.
Techniques of Neutralization
Recall the view on deviant subcultures discussed earlier. Gresham M. Sykes and David Matza (1957) said this view ignores the fact that adolescents who commit delinquency often feel guilty or ashamed for doing so. They thus must come up with justifications for why it is OK to commit deviance. In short, they must "neutralize" their potential guilt or shame. Sykes and Matza said five such rationalizations, or techniques of neutralizationGresham Sykes and David Matza's term for the rationalizations and justifications individuals arrive at before committing deviance., exist.
The first is denial of responsibility. Youths rationalize that because outside forces, such as the influence of deviant friends, are prompting them to break the law, they are not responsible for doing so. The second technique of neutralization is denial of injury. Here youths contemplating law breaking reason that no one will really be hurt by their actions. The third rationalization is denial of the victim. Would-be delinquents reason that their potential victim deserves what is about to happen. A store's prices are far too high, so you decide to steal from it. The fourth is condemnation of the condemners. In this technique of neutralization, youths condemn police and other aspects of society as hopelessly corrupt and in no position to criticize the youths' own behavior. The final technique of neutralization is appeal to higher loyalties. In this rationalization, potential lawbreakers reason that they need to break the law in order to help a friend, a family member, or another member of their primary groups.
Sykes and Matza's theory has received mixed reviews. On the one hand, many adolescents undoubtedly do feel guilty about breaking the law and must engage in techniques of neutralization before they can do so. On the other hand, some delinquents may not rationalize their behavior until after they have already broken the law, which is not what Sykes and Matza thought (Hamlin, 1988). Critics also question Sykes and Matza's assumption that delinquents feel guilty about their behavior.
Labeling Theory
If we arrest and imprison someone, we hope they will be "scared straight," or deterred from committing a crime again. Labeling theoryThe view that extralegal factors affect whether someone acquires a deviant label and that being labeled deviant increases the chances of future deviance. assumes precisely the opposite: it says that labeling someone deviant increases the chances that the labeled person will continue to commit deviance. According to labeling theory, this happens because the labeled person ends up with a deviant self-image that leads to even more deviance. Deviance is the result of being labeled (Bohm & Vogel, 2011).
This effect is reinforced by how society treats someone who has been labeled. Research shows that job applicants with a criminal record are much less likely than those without a record to be hired (Pager, 2009). Suppose you had a criminal record and had seen the error of your ways but were rejected by several potential employers. Do you think you might be just a little frustrated? If your unemployment continues, might you think about committing a crime again? Meanwhile, you want to meet some law-abiding friends, so you go to a singles bar. You start talking with someone who interests you, and in response to this person's question, you say you are between jobs. When your companion asks about your last job, you reply that you were in prison for armed robbery. How soon will it take for your companion to make an excuse like going to the bathroom, never to be seen again by you?
As this scenario suggests, being labeled deviant can make it difficult to avoid a continued life of deviance. Although this consequence seems very plausible, the empirical evidence of the effects of being labeled is actually mixed (Akers & Sellers, 2008). Supporting labeling theory, some studies find that offenders treated more harshly by the criminal justice system are more apt to commit new offenses than those treated less harshly, but other studies find the opposite to be true. Still other studies find little effect of labeling one way or the other. Contrary to labeling theory, most studies also find that labeling does not worsen the self-image of those labeled.
Figure 5.7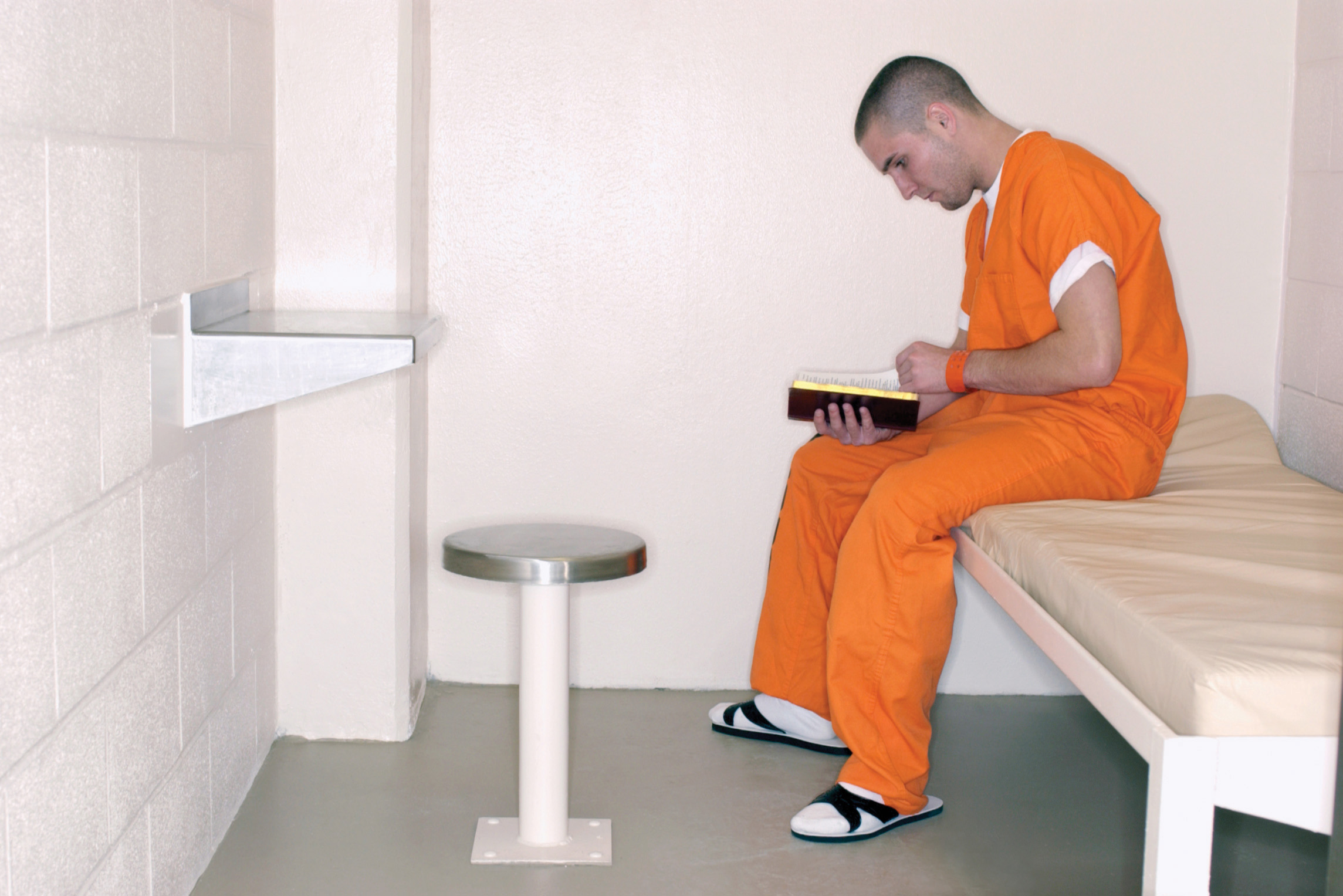 Labeling theory assumes that someone who is labeled deviant will be more likely to commit deviance as a result. One problem that ex-prisoners face after being released back into society is that potential employers do not want to hire them. This fact makes it more likely that they will commit new offenses.
Labeling theory also asks whether some people and behaviors are indeed more likely than others to acquire a deviant label. In particular, it asserts that nonlegal factors such as appearance, race, and social class affect how often official labeling occurs.
William Chambliss's (1973) classic analysis of the "Saints" and the "Roughnecks" is an excellent example of this argument. The Saints were eight male high-school students from middle-class backgrounds who were very delinquent, while the Roughnecks were six male students in the same high school who were also very delinquent but who came from poor, working-class families. Although the Saints' behavior was arguably more harmful than the Roughnecks', their actions were considered harmless pranks, and they were never arrested. After graduating from high school, they went on to college and graduate and professional school and ended up in respectable careers. In contrast, the Roughnecks were widely viewed as troublemakers and often got into trouble for their behavior. As adults they either ended up in low-paying jobs or went to prison.
Although again labeling theory's view of this process sounds quite plausible, empirical support for this view is in fact mixed. Some studies find that extralegal factors such as appearance, race, class, and gender do affect the chances of arrest and other official labeling, but other studies find these factors do not matter very much (Walker, Spohn, & DeLone, 2007). Despite the mixed evidence for labeling theory's two central assumptions on the effects of labeling and on possible biases in labeling, it has greatly influenced the study of deviance and crime in the last few decades and promises to do so for many years to come.
Key Takeaways
Both biological and psychological explanations assume that deviance stems from problems arising inside the individual.
Sociological explanations attribute deviance to various aspects of the social environment.
Several functionalist explanations exist. Durkheim highlighted the functions that deviance serves for society. Merton's strain theory assumed that deviance among the poor results from their inability to achieve the economic success so valued in American society. Other explanations highlight the role played by the social and physical characteristics of urban neighborhoods, of deviant subcultures, and of weak bonds to social institutions.
Conflict explanations assume that the wealthy and powerful use the legal system to protect their own interests and to keep the poor and racial minorities subservient. Feminist perspectives highlight the importance of gender inequality for crimes against women and of male socialization for the gender difference in criminality.
Interactionist explanations highlight the importance of social interaction in the commitment of deviance and in reactions to deviance. Labeling theory assumes that the labeling process helps ensure that someone will continue to commit deviance, and it also assumes that some people are more likely than others to be labeled deviant because of their appearance, race, social class, and other characteristics.
For Your Review
In what important way do biological and psychological explanations differ from sociological explanations?
What are any two functions of deviance according to Durkheim?
What are any two criminogenic social or physical characteristics of urban neighborhoods?
What are any two assumptions of feminist perspectives on deviance and crime?
According to labeling theory, what happens when someone is labeled as a deviant?
5.4 The Get-Tough Approach: Boon or Bust?
Learning Objectives
Explain the get-tough approach to conventional crime, and describe its disadvantages according to several scholars.
It would be presumptuous to claim to know exactly how to reduce crime, but a sociological understanding of its causes and dynamics points to several directions that show strong crime-reduction potential. Before sketching these directions, we first examine the get-tough approach, a strategy the United States has used to control crime since the 1970s.
Harsher law enforcement, often called the get-tough approach, has been the guiding strategy for the U.S. criminal justice system since the 1970s. This approach has involved increased numbers of arrests and, especially, a surge in incarceration, which has quintupled since the 1970s. Reflecting this surge, the United States now has the highest incarceration rate by far in the world. Many scholars trace the beginnings of the get-tough approach to efforts by the Republican Party to win the votes of whites by linking crime to African Americans. These efforts increased public concern about crime and pressured lawmakers of both parties to favor more punitive treatment of criminals to avoid looking soft on crime (Beckett & Sasson, 2004; Pratt, 2008). According to these scholars, the incarceration surge stems much more from political decisions and pronouncements, many of them racially motivated, by lawmakers than from trends in crime rates. As Beckett and Sasson (2004, pp. 104, 128) summarize this argument,
Crime-related issues rise to the top of the popular agenda in response to political and media activity around crime—not the other way around. By focusing on violent crime perpetrated by racial minorities…politicians and the news media have amplified and intensified popular fear and punitiveness.…Americans have become most alarmed about crime and drugs on those occasions when national political leaders and, by extension, the mass media have spotlighted these issues.
Figure 5.18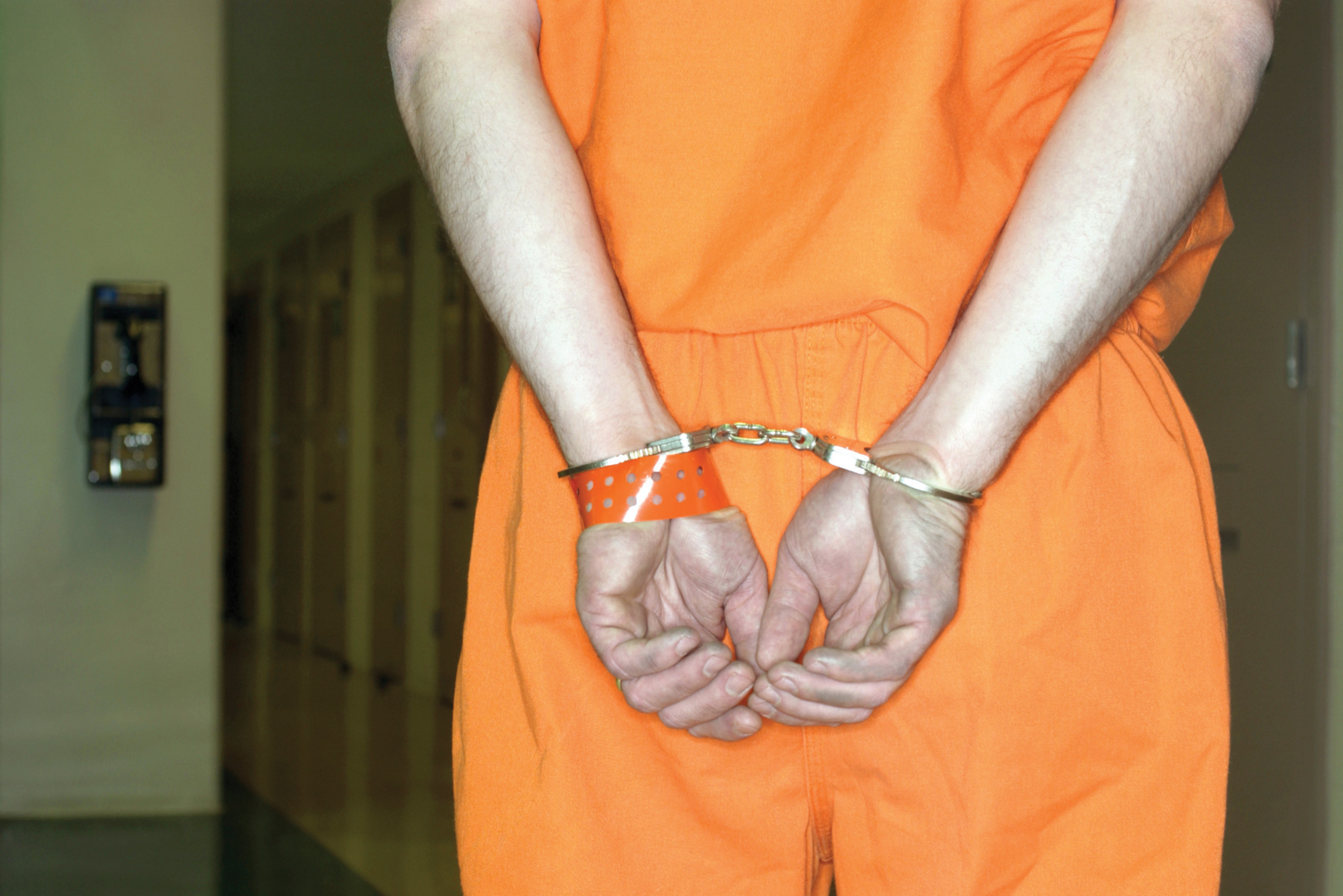 The get-tough approach since the 1970s has greatly increased the number of prisoners. Scholars question whether this approach has reduced crime effectively and cost efficiently.
Today more than 2.3 million Americans are incarcerated in jail or prison at any one time, compared to only about one-fourth that number 30 years ago (Warren, 2009). This increase in incarceration has cost the nation hundreds of billions of dollars since then.
Despite this very large expenditure, criminologists question whether it has helped lower crime significantly (Piquero & Blumstein, 2007; Raphael & Stoll, 2009). Although crime fell by a large amount during the 1990s as incarceration rose, scholars estimate that the increased use of incarceration accounted for at most only 10%–25% of the crime drop during this decade. They conclude that this result was not cost-effective and that the billions of dollars spent on incarceration would have had a greater crime-reduction effect had they been spent on crime-prevention efforts. They also point to the fact that the heavy use of incarceration today means that some 700,000 prisoners are released back to their communities every year, creating many kinds of problems (Clear, 2007). A wide variety of evidence, then, indicates that the get-tough approach has been more bust than boon.
Recognizing this situation, several citizens' advocacy groups have formed since the 1980s to call attention to the many costs of the get-tough approach and to urge state and federal legislators to reform harsh sentencing practices and to provide many more resources for former inmates. One of the most well-known and effective such groups is the Sentencing Project (http://www.sentencingproject.org), which describes itself as "a national organization working for a fair and effective criminal justice system by promoting reforms in sentencing law and practice, and alternatives to incarceration." The Sentencing Project was founded in 1986 and has since sought "to bring national attention to disturbing trends and inequities in the criminal justice system with a successful formula that includes the publication of groundbreaking research, aggressive media campaigns and strategic advocacy for policy reform." The organization's Web site features a variety of resources on topics such as racial disparities in incarceration, women in the criminal justice system, and drug policy.
Key Takeaways
The get-tough approach to crime has not proven effective even though it has cost billions of dollars and led to other problems.
Racialized politics are thought to have led to the surge in incarceration that has been the highlight of this approach.
For Your Review
Why did the get-tough approach begin during the 1970s and why has it continued since then?
Do you think the expense of the get-tough approach has been worth it? Why or why not?
What Sociology Suggests
Not surprisingly, many sociologists and other social scientists think it makes more sense to try to prevent crime than to wait until it happens and then punish the people who commit it. That does not mean abandoning all law enforcement, of course, but it does mean paying more attention to the sociological causes of crime as outlined earlier in this chapter and to institute programs and other efforts to address these causes.
Several insights for (conventional) crime reduction may be gleaned from the sociological explanations of deviance and crime discussed earlier. For example, the social ecology approach suggests paying much attention to the social and physical characteristics of urban neighborhoods that are thought to generate high rates of crime. These characteristics include, but are not limited to, poverty, joblessness, dilapidation, and overcrowding. Strain theory suggests paying much attention to poverty, while explanations regarding deviant subcultures and differential association remind us of the need to focus on peer influences. Social control theory calls attention to the need to focus on family interaction in general and especially on children in families marked by inadequate parenting, stress, and disharmony. Despite mixed support for its assumptions, labeling theory reminds us of the strong possibility that harsh punishment may do more harm than good, and feminist explanations remind us that much deviance and crime is rooted in masculinity. In sum a sociological understanding of deviance and crime reminds us that much conventional crime is ultimately rooted in poverty, in negative family functioning and negative peer relationships, in criminogenic physical and social conditions of urban neighborhoods, and in the "macho" socialization of boys.
With this backdrop in mind, a sociological understanding suggests the potential of several strategies and policies for reducing conventional crime (Currie, 1998; Greenwood, 2006; Jacobson, 2005; Welsh & Farrington, 2007). Such efforts would include, at a minimum, the following:
Establish good-paying jobs for the poor in urban areas.
Establish youth recreation programs and in other ways strengthen social interaction in urban neighborhoods.
Improve living conditions in urban neighborhoods.
Change male socialization practices.
Establish early childhood intervention programs to help high-risk families raise their children.
Improve the nation's schools by establishing small classes and taking other measures.
Provide alternative corrections for nondangerous prisoners in order to reduce prison crowding and costs and to lessen the chances of repeat offending.
For ex-offenders, provide better educational and vocational services and better services for treating and preventing drug and alcohol abuse.
This is not a complete list, but it does point the way to the kinds of strategies that would help get at the roots of conventional crime and, in the long run, help greatly to reduce it. Although the United States has been neglecting this crime-prevention approach, programs and strategies such as those just mentioned would in the long run be more likely than our current get-tough approach to create a safer society. For this reason, sociological knowledge on crime and deviance can indeed help us make a difference in our larger society.
What about white-collar crime? Although we have not stressed the point, the major sociological explanations of deviance and crime, especially those stressing poverty, the conditions of poor urban neighborhoods, and negative family functioning, are basically irrelevant for understanding why white-collar crime occurs and, in turn, do not suggest very much at all about ways to reduce it. Instead, scholars attribute the high level of white-collar crime, and especially of corporate crime, to one or more of the following: (a) greed arising from our society's emphasis on economic success, (b) the absence of strong regulations governing corporate conduct and a severe lack of funding for the federal and state regulatory agencies that police such conduct, and/or (c) weak punishment of corporate criminals when their crimes are detected (Cullen et al., 2006; Leaf, 2002; Rosoff et al., 2010). Drawing on this understanding, many scholars think that more effective corporate regulation and harsher punishment of corporate criminals (that is, imprisonment in addition to the fines that corporations typically receive when they are punished) may help deter corporate crime. As a writer for Fortune magazine observed, corporate crime "will not go away until white-collar thieves face a consequence they're actually scared of: time in jail" (Leaf, 2002, p. 62).