In 1988, Neil Rackham and his company Huthwaite, Inc., researched more than 35,000 sales calls, observing successful and experienced sales professionals doing what they do best. In the process they disproved a number of popular myths about the selling process, and they developed a sales model of their own, which they called SPIN selling.Neil Rackham, The SPIN Selling Fieldbook (New York: McGraw-Hill, 1996), 8; Greg Woodley, "SPIN Selling Is Good," SellingandPersuasionTechniques.com, http://www.sellingandpersuasiontechniques.com/SPIN-selling.html (accessed May 16, 2010). Today sales professionals around the world incorporate the SPIN selling model into their sales process with great success—and if you learn a few simple principles, you can too. The following section describes SPIN selling in a nutshell.
What Is SPIN Selling?
SPINA customer centered sales model. SPIN stands for the four kinds of questions successful salespeople ask their customers: Situation, Problem, Implication, and Need-payoff. works from the theory that relationship selling is customer-centric. It requires you to adapt your selling process to your customer, and it delivers personal solutions. To make this work, you have to ask your buyer a lot of questions, let him do most of the talking, and give his responses your full attention.
Figure 10.6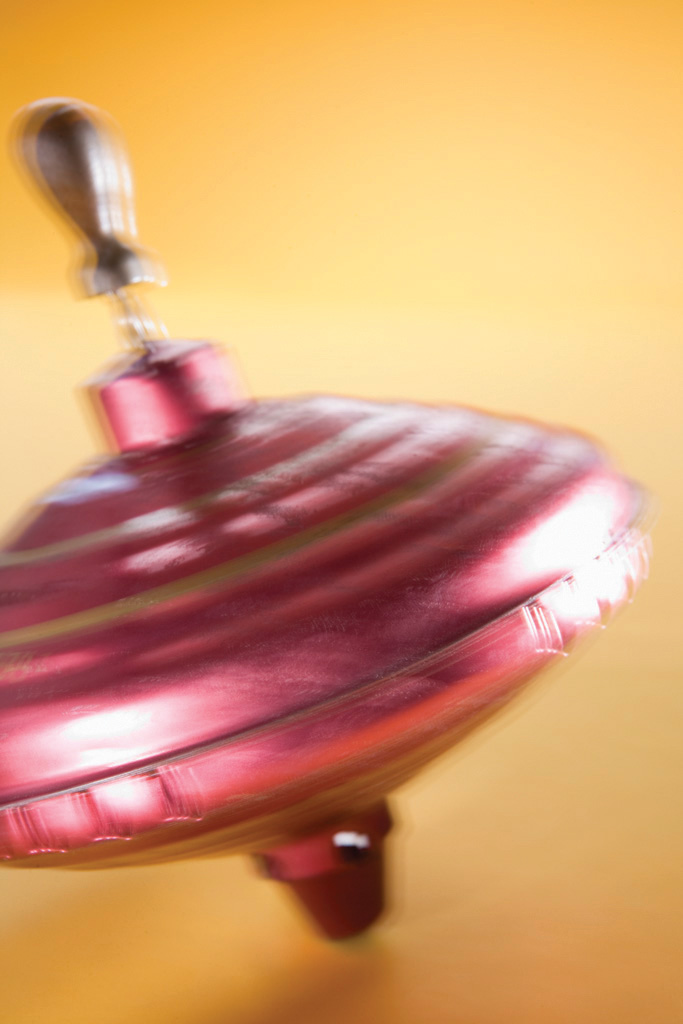 SPIN selling focuses on asking questions around each of four areas—Situation, Problem, Implication, and Need-payoff—to customize a presentation and learn more about customer needs.
In the SPIN model, there are four components of a sales call: opening, investigating, demonstrating capability, and obtaining commitment. SPIN gets its name from the four kinds of questions that take place during the investigation stage: Situation, Problem, Implication, and Need-payoff.
With smaller sales, these four components of the sale (opening, investigating, demonstrating capability, and obtaining commitment) often happen sequentially and in a short period of time; a customer might walk onto your car lot and commit to buying a car from you an hour later. But often in business-to-business (B2B) sales, especially complex ones, you will incorporate SPIN components into a number of the steps in your selling process. For instance, you will do some investigation during your preapproach, and you might make an early presentation in which you open, investigate, and demonstrate capability. Because larger sales take more time, you won't close the sale at the end of your first presentation, but you might get a commitment from your customer to move the sale forward. SPIN selling is not a rigid, step-by-step model; rather it provides an effective, flexible framework for customer centered selling.
Opening
According to Rackham, the openingThe first step in SPIN selling that paves the way for the rest of the sales call. of the sales call is not the most important part, but it does pave the way for the important steps that come after. At the beginning of every call, you want to set the preliminaries and make any necessary introductions. (In larger B2B sales, you usually won't spend very long on introductions because 95 percent of the time you will be meeting with an existing customer or a prospect you have already met.) If you are following up on an earlier sales call, it's important to recap the conclusions of your last discussion: "The last time we spoke, we talked about pricing and setting a timeline, and you agreed that you would like to move the sale forward if we could put together a proposal that matched your budget and would meet your deadlines." Then, most important, you want to begin the conversation by getting your customer's agreement to let you ask him some questions. This builds rapport and establishes a buyer centered purpose for your call.
Investigation
InvestigationThe second and most critical step of SPIN selling that involves asking questions to uncover your buyer's needs.—asking questions to uncover your buyer's needs—is at the heart of SPIN selling. This is the stage during which you ask the types of questions that give SPIN its name: situation, problem, implication, and need-payoff. Here's how each of these types of questions works during the sales presentation.
Demonstrating Capability
When you present your solution, you can tell your customer about FAB, as discussed in Chapter 6 "Why and How People Buy: The Power of Understanding the Customer".
The product features, or what the product has: "This car has all-wheel drive, and the back seats fold down to expand the trunk."
Its advantages: "The all-wheel drive capability makes for better handling in ice and snow, and the ability to fold down the seats means you get a larger storage capacity than you would with other cars of its kind."
What the feature does and its benefits: "The all-wheel drive will give you peace of mind when your daughter drives the car in the winter, and the added storage capacity will be especially helpful for any odds and ends you need to transport during your upcoming move." This includes what the features mean, or the ways in which your solution addresses your prospect's acknowledged needs.
All three methods demonstrate capabilityIn SPIN selling this is the step of the sales call in which you show your prospect that your solution can solve her problems., but which method do you think moves you closer to a sale? If you guessed benefits, you're right. SPIN selling is all about customization; when you are demonstrating capability, you want to show your prospect how your solution applies to the needs he has expressed. Listing a product's advantages demonstrates how that product could be useful to anyone (a generic customer), but you don't want to treat your buyer like a generic customer. OK, so the car you are selling has an excellent sound system that delivers a superior music-listening experience. But what if your prospect only ever listens to talk radio? If you go on at length about the advantages of the sound system, he won't be impressed.
Rackham and his team concluded that salespeople who demonstrate capability by presenting benefits (rather than advantages) don't have to deal with as many objections from their prospects. However, you can only demonstrate benefits successfully if you have asked the right questions to uncover your prospect's specific needs. This is why the investigation stage is so important. Here are examples of some benefits you might share with your prospect:
Dr. Hogue, our software gives you the ability to organize large quantities of information (like those complicated medical records you mentioned) visually. If you use this software, it will be easy to identify relationships between patient's medical histories so that you and your staff can save time whenever you have to perform a complicated diagnosis.
Ms. Lewis, you mentioned that you have a long commute to work each day, so I think the podcast versions of our training seminars will be a good solution for you. You can download them onto your iPod and listen to them on your way to work so that you can maximize your time and leave your evenings and weekends open to spend with your family.
Our custom engagement rings will allow you to choose an antique setting in the style you said your fiancée prefers and to pair this setting with a smaller stone that will fit your current budget.
Obtaining Commitment
In smaller sales, obtaining commitmentThe stage of the sales call in which you get an agreement to move to the next stage of the sale. is fairly straightforward: either your prospect decides to buy, or he tells you that he isn't interested. In complex sales, on the other hand, fewer than 10 percent of calls have one of these two outcomes. It might take several years before your prospect agrees to purchase your solution, so a sales call that ends without a sale is in no way a failure. In between your first sales call and your prospect's decision to buy, you will have a number of calls in which you either decide to move the process forward, terminate the process, or continue the process without an advance. Any time your prospect ends a call by agreeing on an action that moves you closer to the final sale, you have experienced a successful outcome.
In the SPIN model there are three steps to obtaining commitment:
Check whether you have addressed key concerns.
Summarize the benefits you presented.
Propose a commitment that will move the sale forward.
Consider this example:
| | |
| --- | --- |
| You: | So what I understand from our discussion is that you are concerned your image has become outdated, and you want your television advertising to appeal to a younger generation? |
| Prospect: | Yes, that's the biggest issue we're facing right now. |
| You: | As I mentioned earlier, Rockstar Marketing has successfully overhauled the brand image of a number of well-known retailers, and we think we could do the same for you by creating the youthful image you are looking for. |
| Prospect: | That sounds like it might be a good fit, but I'd have to get the approval of our marketing committee before I could give you an answer. |
| You: | Then what I'd like to do, if it's OK with you, would be to write up a more specific proposal. If you could agree to arrange a meeting between our sales team and the members of your marketing committee in about two weeks from today, we could discuss the proposal options at the meeting. |
| Prospect: | All right, that sounds like a good plan. I'll have my secretary arrange the meeting and give you a call to confirm the day and time. |
The commitment you propose at the end of the call will depend on your precall objectives. According to Rackham and his team, the most effective precall objectives are those that include actions on the part of the customer, such as "get the prospect to agree to call two of your past customers" or "get the prospect's list of vendor selection criteria."